Team ABSEILON // Arizona, USA
Keith Thorne, Wilson Cutbirth and Gregory Fishell
---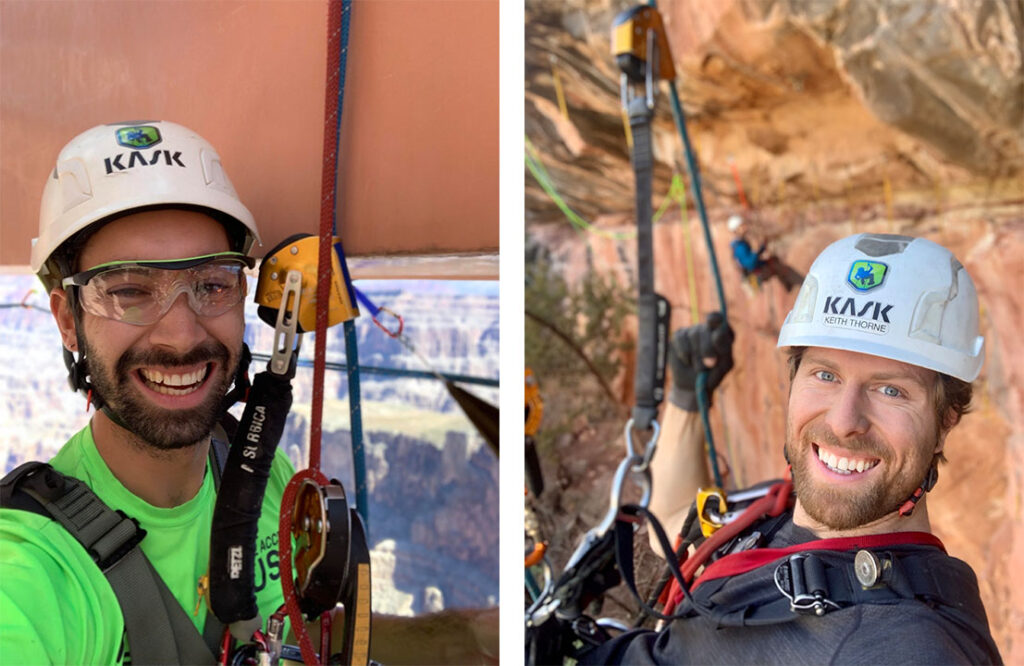 Have you attended a RopeTrip competition before?
Gregory: Nope! But I'm excited!
Keith: Briefly, in 2016 at Salt Lake City.
What are you most looking forward to about RopeTrip?
Gregory: Learning new skills, working with new gear, and getting on rope!
Keith: The competition!
What is your profession?
Gregory: I'm a canoe paddle craftsman by trade, and a rope tech on the side.
Keith: It's a mixed bag. I'm a level 3 rope access supervisor for Abseilon, contract tree climber on my own, and rope rescue/access instructor for Ropes that Rescue.
What do you enjoy most about working on rope?
Gregory: Rigging! The more complicated the better.
Keith: That's tough. I suppose its a lot of things, but if I had to pick one thing, I'd say its the thrills and the challenge of it. I love problem solving in a dynamic environment, and finding the most effective ways of succeeding there.
Favorite piece of Petzl gear?
Gregory: I would have to go with the Rig and the ASAP lock.
Keith: The ASAP lock, without a doubt. No one else makes anything close.