Team ACUREN Canada // Ontario
Marco Botha, Jared Kriedemann and Aaron Kinney
---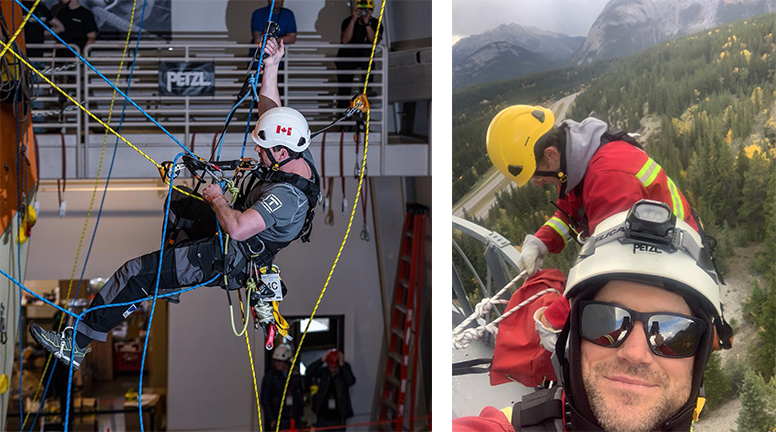 Have you attended a RopeTrip competition before?   
Marco: Yes, I was part of the RAT team in 2018 at Salt Lake City.  This was hands down the most amazing experience I have ever been part of as an industrial climber.
Aaron: I have not.
What are you most looking forward to about RopeTrip?
Marco: Competing and interacting with like-minded people.
Aaron: To see how my skills stack up against the competition from around the world. 
What is your profession?      
Marco: IRATA Level 3
Aaron: I am Level 3 Rope Technician.
What do you enjoy most about working on rope? 
Marco: Love it! Love it! Love it! Enough said…
Aaron: I enjoy the creativity. Lots of ways to do the same thing. 
Favorite piece of Petzl gear?   
Marco: GRILLON by far
Aaron: My throw bag. I can hit a pull-through from anywhere.