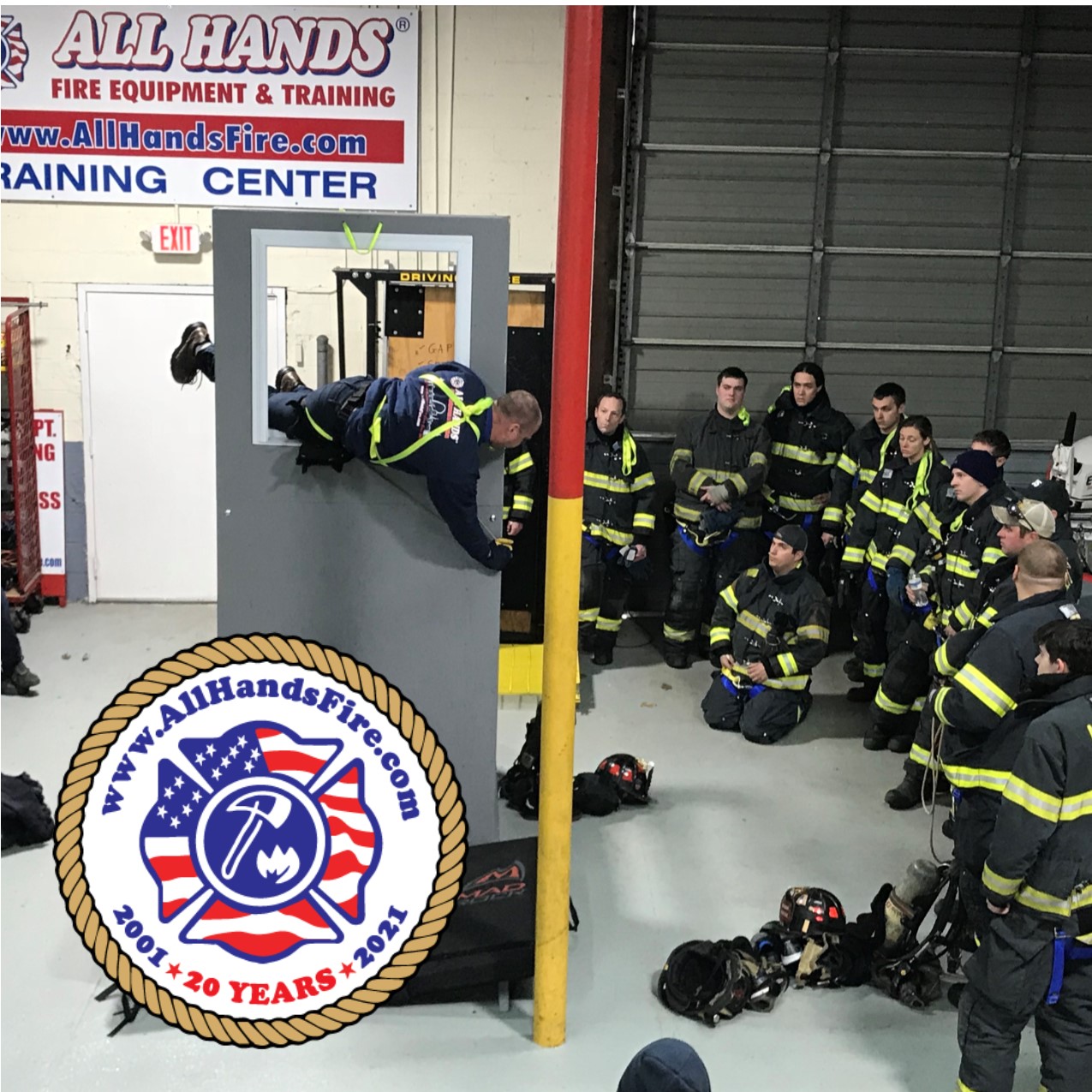 All Hands Fire Equipment & Training is a national dealer for firefighting and rescue equipment, as well as a training company that offers a wide range of educational programs.  We pride ourselves on our ability to meet customer needs, develop and prepare custom training solutions and develop strong relationships with every interaction.  Our experienced and dedicated training staff which consists of over 30 instructors takes great pride in sharing information and educating our students and customers.
Visit the All Hands Fire Petzl Professional Online Store
All Hands Fire
7 Third Avenue
Neptune City, NJ 07719
More Information:
The president and founder of All Hands Fire Equipment has been a firefighter since 1987. He has served in many capacities, including as a fire officer for over twenty years – six years as a chief officer. In addition, he has served as a fire company president, fire department training officer, fire inspector, county assistant fire coordinator, fire investigator and deputy forest firewarden. Today, he continues to serve in an urban fire department and is also the co-founder and team leader of his town's technical rescue team.
In January 2001, All Hands Fire Equipment was officially created. The business initially began as a hobby with the owner operating out of a small room in his home. The intention was to specializing in carrying products used (but hard to find) by the New York City Fire Department (FDNY). The name "All Hands" is taken from the common phrase "all hands going to work", used daily by the FDNY and other departments across the country.
As the business and website grew, and as word of mouth spread, so did the popularity of the products that All Hands Fire Equipment carried. Their personalized and convenient customer service had the old "mom & pop" family run feel, which overwhelmingly accepted by customers. Keeping true to their roots and with the help of numerous retired and active members of FDNY and other departments, All Hands Fire Equipment continued to grow and expand their product lines, bringing to their customers the best products that the industry had to offer.
In 2002, All Hands Fire Equipment added a new employee the family – the founders brother. He brought his extensive business and marketing experience to the business and this proved to be a very successful addition.
In 2003 and 2004 several employees were hired to assist in handling the increasing growth of the business.
In December 2005, All Hands Fire Equipment opened its first store in the Township of Neptune, New Jersey. This was a small building offered a tiny show room, a small shipping area and one office. Despite its size and always being frigid cold in the winter, the staff made the best of it and continued to see growth and an increasing interest from the fire service.
As the business expanded, additional interest from the police, EMS, military and industrial fields were developing.
In May 2007, an opportunity presented itself to expand into a larger facility, also located in Neptune at 506 Atkins Avenue. This location offered a larger showroom, three offices, a shipping area and storage space. We called this building our home for seven years.
During the seven years at the Atkins Avenue site, All Hands Fire Equipment continued to grow and expand. It wasn't long before that space was outgrown. The brothers knew that their next move needed to be long term, well designed and appealing to their dynamic customer base.
In May 2014, All Hands Fire Equipment moved to 7 Third Avenue in Neptune City NJ. This 6,000 square foot space offered a significantly larger showroom, larger shipping area and more offices. It also allowed All Hands Fire Equipment to feature training classrooms and a hands-on Training Center for their expanding training programs.
With more room to stock, All Hands Fire Equipment is now able to maintain a larger inventory and ship products much quicker than before. They can also now offer more quality products for visitors and walk-in customers.
All Hands Fire Equipment continues to grow and develop. They are always adding to their already extensive line of products. Among their recent additions, they have expanded into uniforms, station wear, job shirts, embroidery, custom patches and related garments.
Today, All Hands Fire Equipment continues to work closely with several large city fire departments research and development units. These partnerships enhance and improve both new and old products in the hopes of creating a more effective products for the fire service.
"No budget is too small" is a philosophy that All Hands Fire Equipment has always followed. They understand that some departments do not have large budgets, but still need vital equipment. They have always and will continue to do what they can to meet those needs under "tight budget" situations.
For those agencies that have not yet used All Hands Fire Equipment, please contact them for a competitive quote and provide them an opportunity to work with you. To those agencies that have been loyal customers and friends, thank you for your patronage and support.
Interested In Courses?
View the upcoming course list for current course offerings and sign up online.