Offered in conjunction with the CWA, The purpose of the certification program is to establish a voluntary certification for Climbing Wall Workers and a uniform set of consensus performance standards that can be easily integrated into existing staff training programs and adopted anywhere.
A Qualified worker is a person with a degree, training or equivalent experience in work-at-height operations who is responsible for the administration of: hazard assessment for work-at-height; development and monitoring of the employer's managed fall protection program; development and monitoring of the employer's Rescue Plan; and the training and supervision of competent climbing wall workers. The Qualified Climbing Wall Worker must be trained and/or certified to assume overall responsibility for designing, analyzing, specifying and evaluating fall protection and rescue systems according to the code of local adoption. Examples might include an owner, regional manager, general manager, facility manager or head routesetter.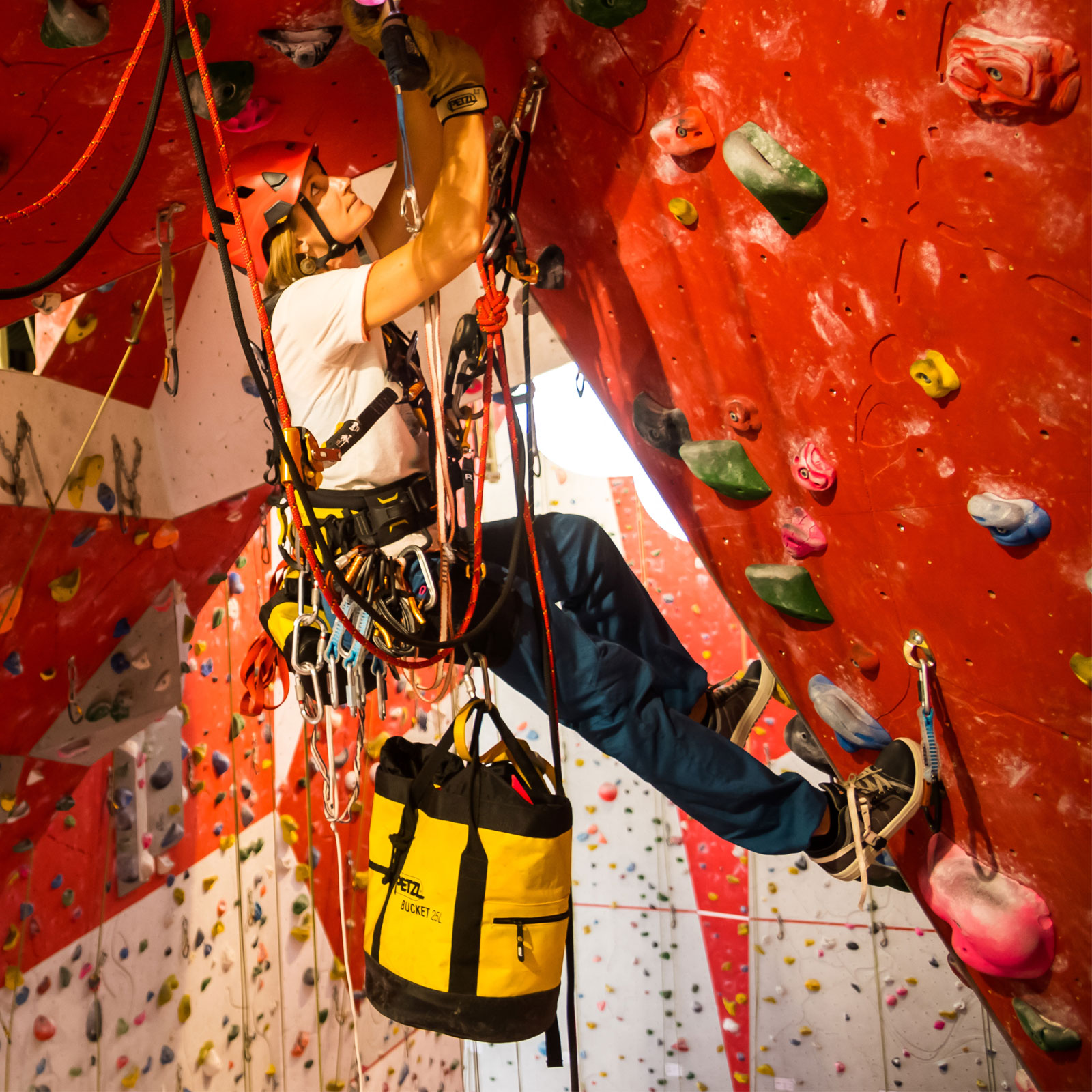 Content

:
Discussion of risk, fall protection plans, rescue plans

Discussion of gym management best practices
Audience:
Head Routesetters

Gym managers

Gym owners
Prerequisites:
18 years of age or will be by the conclusion of the course.  

Can demonstrate basic climbing skills. 

Has, or is provided with, appropriate equipment in good condition. 

Can demonstrate proper care, use and inspection of climbing equipment. 

Can demonstrate proficient belay technique. 

Can lead climb 5.9 on artificial terrain. 

Can ascend a rope. 

Have reviewed the regulatory requirements in the jurisdiction in which they work. 

Have the ability to successfully complete the assessment of skills for this course.
Learning support and certification

:
CWA Work-at-Height Standard

Petzl technical documents

CWA certification
Logistics

:
Place: Petzl Technical Institute

Duration: 1 day (7 hours)