Use of the EXO EASHOOK in various tactical scenarios.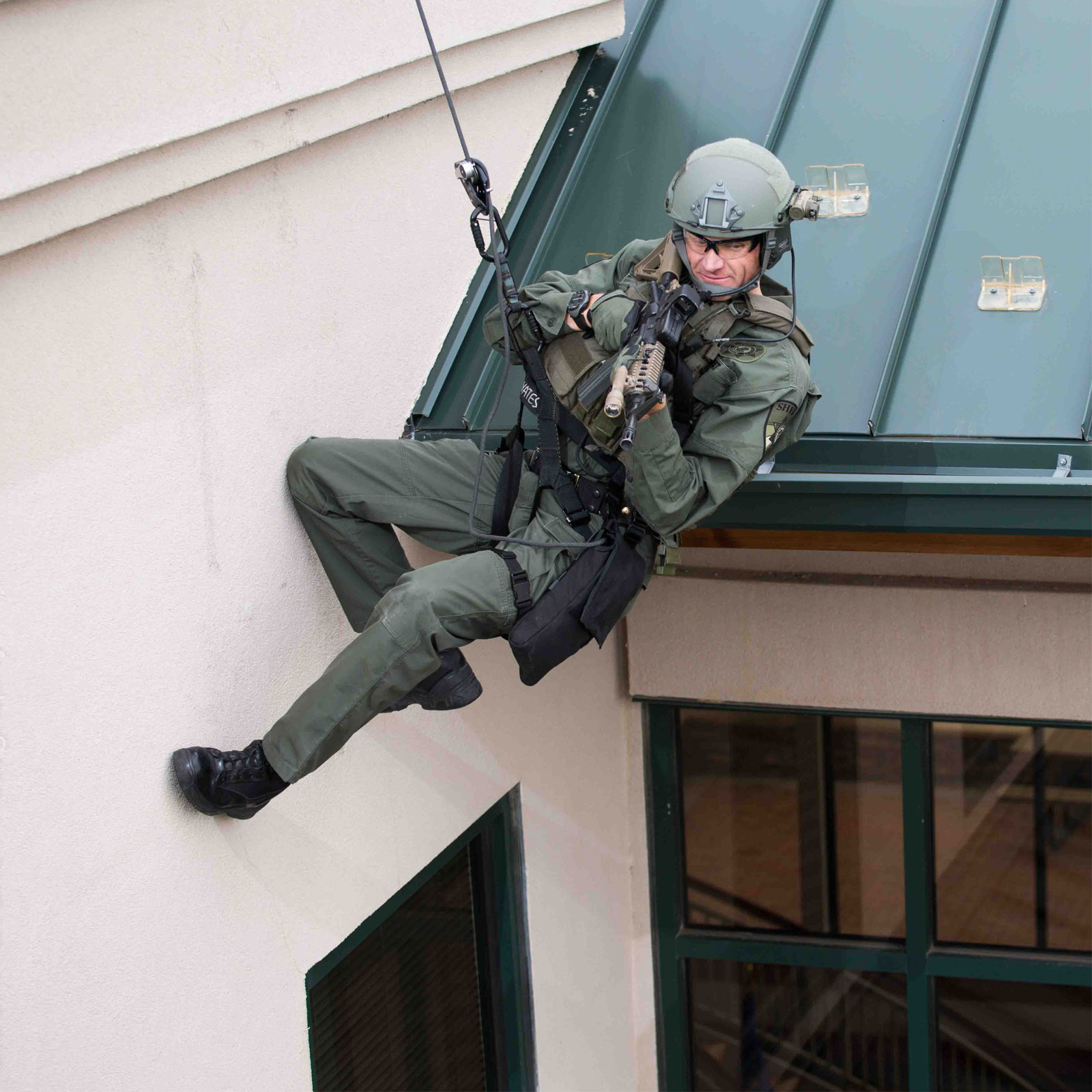 Objectives:
The objectives of this module are to be able to use the EXO EASHOOK in different tactical scenarios, to understand the possibilities of positioning and restraint using the EXO EASHOOK, and to experiment with a variety of practical, realistic tactical scenarios.
Content:
Field of application. 

Installing the system on a harness. 

Deploying the system. 

Maintenance and inspection of the system. 

Issue of personal equipment. 

Selection / installation of anchors. 

Understanding the limits of the system. 

Compatibility with other equipment.

Positioning and restraint techniques. 

Horizontal movement with a weapon. 

Passing an edge obstruction (window sill, balustrade). 

One- and two-handed descent. 

Rope ascent. 

Lowering and raising a team-mate. 

Emergency evacuation systems. 

Freeing a stuck system.
Audience:
Special Forces. 

Tactical intervention teams. 

Petzl Technical Partners.
Prerequisites:
Experience of work at height skills.
Learning support and certification

:
Technical documents. 

Certificate of attendance. 

Certificate of competence.
Logistics

:
Place: Petzl Technical Institutes. 

Duration: 2 days (2 x7 hours = 14 hours).