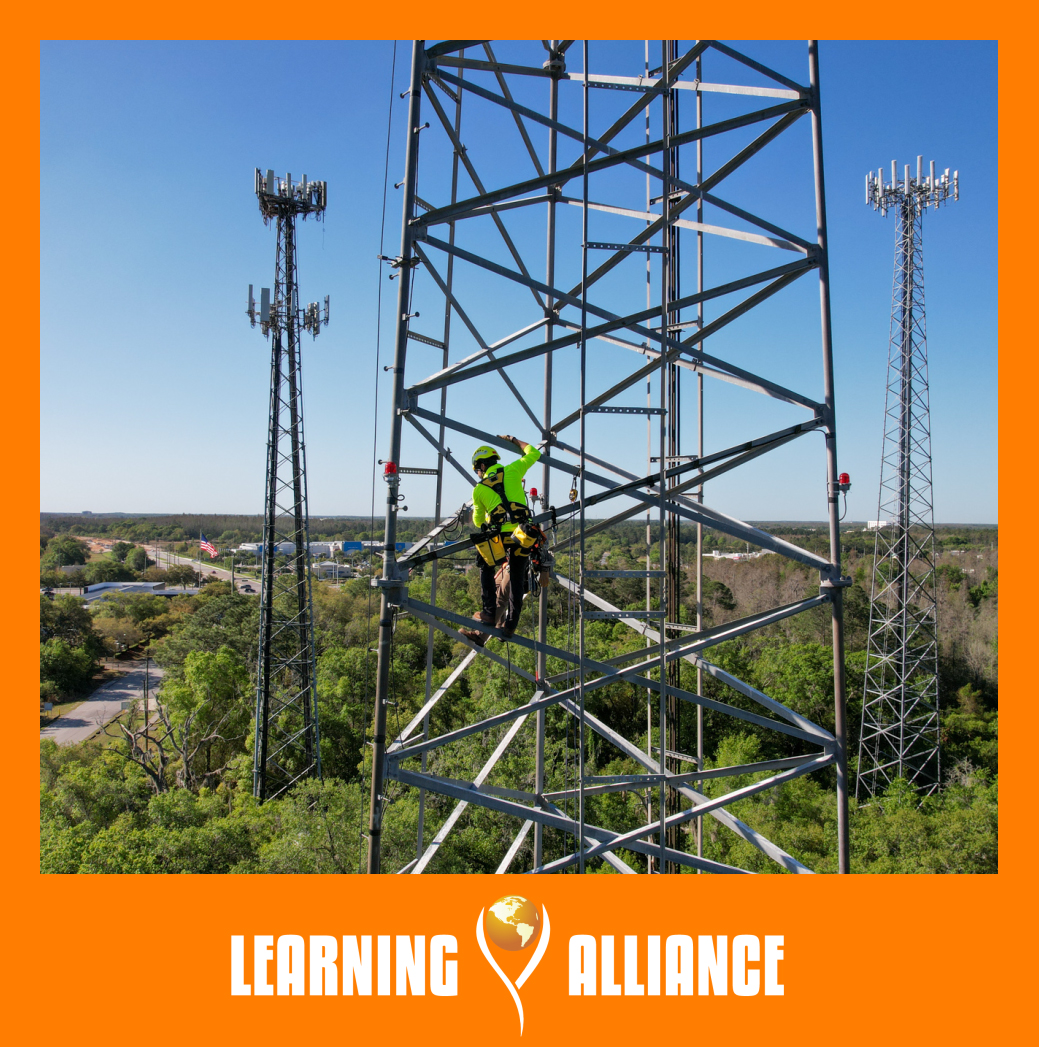 Learning Alliance is a fast-growing institution. We provide Diversity initiatives to help expand job opportunities in Telecommunications to underserved and underrepresented communities. Through partnerships with businesses and non-profit associations, we promote diversity, equity and inclusion through the research and development of new training methodologies such as pre-apprenticeship and apprenticeships. Our initiatives focus on allowing individuals to get trained, get certified, and obtain a career in a high skill, high wage occupations.
Our innovation has placed us as a leading educational organization for the telecommunications industry where we are dedicated to assisting the workforce shortage. With over 20,000 job openings currently, and over 100,000 jobs needed over the course of 10 years, the 5G deployment will be a monumental hurdle.
Our students, faculty, and staff stand by our mission and vision through our Principles of our Community (link to Principles section). At Learning Alliance, we are guided by exchanging ideas and shaping futures with a focus on diversity, equity, and inclusion. These aspects lead us to excellence in our delivery, and transparency to our students that promotes a fluid training experience that paves the way to highly skilled technicians with high wage job potential.
Visit the Learning Alliance Website
Learning Alliance
5910 Breckenridge Pkwy, Suite A, Tampa, FL 33610
More Information:
Learning Alliance began in 2004 as an alliance between businesses, colleges, and institutions to deliver diversity, equity, and inclusion to the workplace in the communities we serve. Currently, we have supported over 300 educational grant initiatives that provided local businesses with the ability to provide education to new and incumbent workers – expanding equity opportunities for those employees.
Through experience, we evolved into an institution in 2018 providing educational opportunities, diplomas, and certifications that put us directly in the front lines of workforce shortages in the telecommunications industry.
Our facility combines the luxury of modern offices and the rigor of general warehouse space. As an institution dedicated to trades and the skilled workforce, we aim to simulate those in-field work environments to best educate our students on a specific job's duties and responsibilities. We act as an early adopter to new technology so that we can provide students educational components through virtual reality, augmented reality, blended learning solutions, and expertly designed simulations. We partner with leading Telecommunications industry organizations like Ericsson to provide exciting training opportunities in brand new technology such as 5G wireless solutions, IoT structured wiring, and fiber optic installation.
Interested In Courses?
View the upcoming course list for current course offerings and sign up online.