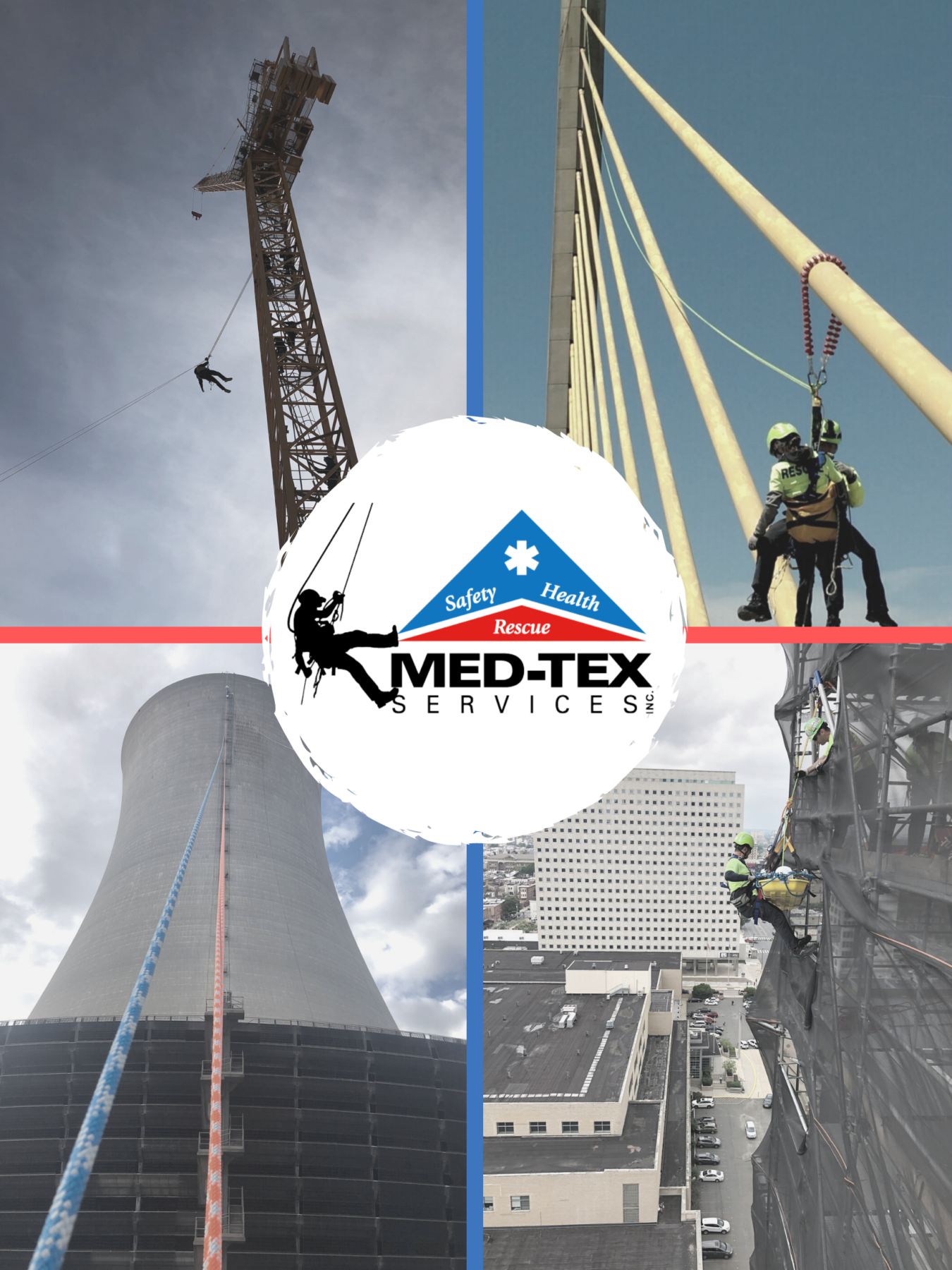 Med-Tex Services, Inc. has been providing Safety, Health and Rescue Services for over 30 years.  As a valued partner, we have successfully addressed the strategic and day-to-day needs of facilities and contractors. Med-Tex is a highly dependable source for fully trained and certified professionals that provide a wide range of services 24 hours a day, 7 days a week.
Med-Tex Services
6940 State Road, Unit E, Philadelphia, PA 19135
More Information:
Med-Tex Services has been providing safety, health and rescue services for over 30 years and has successfully supported various industries, contractors, facilities and emergency services. Some of our services include equipment sales and repair, stand-by rescue teams, safety & work at height planning, and training services including, but are not limited to, OSHA Ten- and Thirty-Hour Safety and Health Training in Construction or General Industry; Confined Space; Fall Protection; Confined Space Rescue Training, Competent Person at Height, Authorized & Competent Climber/Rescuer, Safety at Heights, Tower Rescue, Scaffolding Rescue, RF Hazards, and CPR/First Aid. In addition, we offer many other general, customized, and specialized training programs.
Our training services include 10 and 30-Hour Occupational Safety and Health Training in Construction or General Industry, Permit-required Confined Spaces, PALM/BuiltRite – Process Safety Management for the Delaware Valley Refineries, Respiratory Protection, Confined Space Rescue Training, as well as CPR/First Aid.
We offer professional on-site medical coverage, rescue technicians, industrial hygienists, safety professionals for outages or any job site assignment. Our on-site testing services include substance abuse screening, respiratory medical clearance and fit testing.
Med-Tex Services is committed to maintaining a safe work environment for all workers by delivering training, dependable equipment, and reliable response to challenges faced on our job sites.
Interested In Courses?
View the upcoming course list for current course offerings and sign up online.