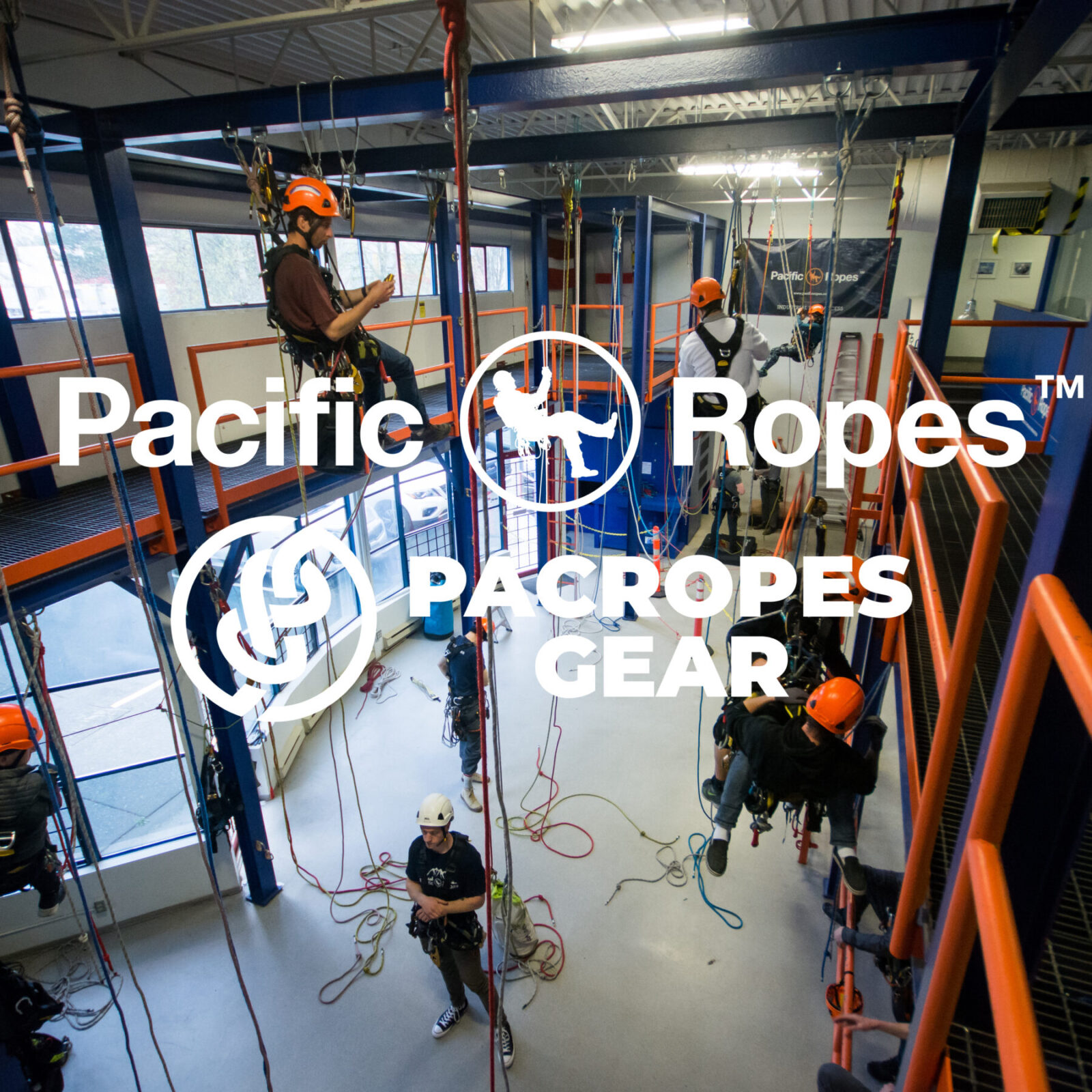 Our Mission is to lead as pioneers and advocates for Rope Access operations & training in Canada through innovation, collaboration, safety and mentorship.
Visit the Pacific Ropes Petzl Professional Online Store
Vancouver
1-5895 Trapp Avenue
Burnaby, BC V3N 5G4
Edmonton
13859 156th St. NW
Edmonton, AB, T6V 1J1
More Information:
Welcome to Pacific Ropes! We train Rope Access, work Rope Access, and help others discover Rope Access. I just said Rope Access too many times, which is problematic considering 80% of the general public has no idea what Rope Access means.."Rope what??"
In other words, we specialize in work at height solutions by offering at-height services, training, and equipment. Our training includes rope access, tower climbing and rescue, fall protection, and various Petzl training modules.
When we started this journey, we realized that everyone involved in rope access needed an advocate (or in our case: a fanatic support team). Years before rope access was commonplace in Canada, we stepped off down a long road on a journey to help see the work at height industry through to a safer place. Through the principles of collaboration, innovation, safety, and mentorship, we thrive to serve our at-height community with integrity, consistency and a deep appreciation for the uniqueness of our industry.  We believe we offer something different, not only in the way we educate our technicians but also in the way we complete our work on site. We believe it is not only our responsibility to educate our community according to the highest standards of work at height safety, but to also create an environment that is open to our community as a resource and support that is ongoing.
We also occupy a little corner of the internet for selling gear! If you're gear nerds as much as us, then you'll enjoy browsing through our shop, where we stock the latest Petzl equipment for work at height. 
Interested In Courses?
View the upcoming course list for current course offerings and sign up online.