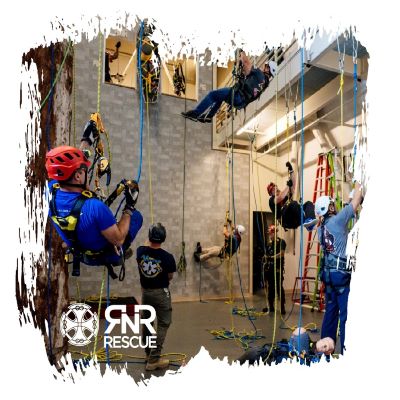 RNR Rescue is a comprehensive solutions-based provider for complex rescue and safety issues. They offer training courses such as NPFA/OSHA-compliant Professional Rescue, Emergency Medical Rescue Tactics, Basic to Advanced Rope Rescue Techniques, Confined Space, and Trench and Tower Rescue.  In addition, they offer comprehensive safety services such as Medical Stand-by, Confined Space Attendants, Safety Audits, and Industrial Rescue Teams. 
RNR Rescue
11934 Cloverland Court
Baton Rouge, LA 70809
More Information:
Established in 2014, by two dedicated firefighters, RNR Rescue is your solutions-based provider for complex rescue problems, relying on the latest technologies and advanced techniques while using field-tested & proven equipment. Their broad range of expertise helps their clients maintain safety, minimize risk and save time and money.

Their leadership has a combined background in Urban Search & Rescue, Wilderness & Water Rescue, Haz-Mat, Industrial Rescue Response, Technical Rope Rescue, Confined Space Rescue & Safety Consulting, and 50,000+ hours of classroom and field instruction. This extensive and varied background allows RNR Rescue to provide the most progressive and innovative techniques to their valued clients.
Interested In Courses?
View the upcoming course list for current course offerings and sign up online.