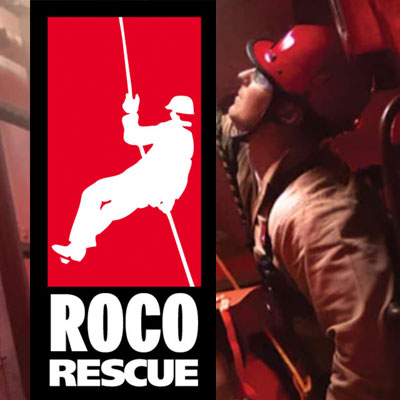 Roco Rescue is a certified OSHA VPP Star Worksite and has served emergency responders for more than 38 years. Whether they are teaching high angle and confined space rescue, providing CSRT stand-by rescue services at an industrial site, or offering highly specialized techniques and equipment to some of the most elite military teams in the world – safety is always their #1 priority.
Visit the Roco Rescue Petzl Professional Online Store
ROCO Rescue
7077 Exchequer Drive
Baton Rouge, LA 70809
More Information:
In 2013, they were first awarded the OSHA VPP Star. Approval into VPP is OSHA's official recognition of the outstanding efforts of employers and employees who have achieved exemplary occupational safety and health. They are also honored to be a Department of Defense contractor proudly serving their U.S. military.
Today, their mission remains the same… to provide the highest quality rescue training, equipment and services, while treating their customers with courtesy, honesty and respect. They strive to live by this mission every day!
Company Overview
Four divisions, one priority – safe, effective rescue training, equipment and services.
Training
Their focus remains on providing safe, effective training for their customers. In the past 20 years alone, they have trained more than 48,000 students. Roco courses include confined space, high angle, fall protection, trench, industrial rope access, combat technical rescue and many more. Open-enrollment and privately contracted courses offer the latest rescue techniques from their dedicated instructors.
Equipment
The equipment they use and offer to their customers is put to the test on a daily basis – whether in their training classes or during CSRT stand-by rescue operations. They use the equipment they recommend, and they only recommend equipment that is tried-and-proven, safe and effective. Their instructors have also designed equipment kits for rapid deployment and maximum efficiency.
Services
In support of their industrial customers, Roco offers 24/7 CSRT stand-by rescue services, which offers immediate rescue response and added safety to the jobsite. Their teams of experienced emergency responders are Certified Rescue Technicians (NFPA 1006). Most team members are EMT's and many of their Crew Chiefs are Certified Occupational Safety Specialists (COSS).
Tactical
Roco is proud to serve their nation's top military teams with specialized training and customized equipment kits. Their tactical programs have been designed specifically for small team operations in remote and extreme environments. Tactical training options include Combat Technical Rescue, Urban Rope Access, and Customized Training based on mission requirements.
Roco Training Center(RTC)
The RTC provides an excellent setting for learning technical rescue skills. Their unique, 5-story training prop offers emergency responders the opportunity to put their skills into practice in a realistic environment. The RTC offers the ability to simulate various types (and complexities) of confined space incidents. We also have the ability to change up the training prop, keeping rescuers coming back year after year.
Interested In Courses?
View the upcoming course list for current course offerings and sign up online.