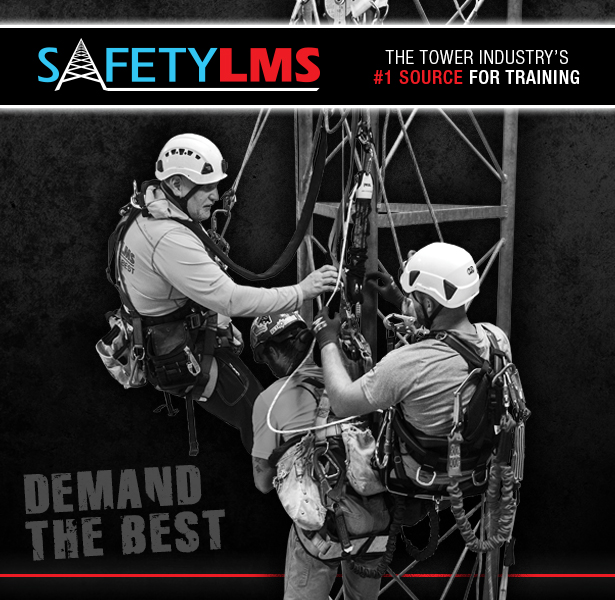 Safety LMS is the Telecom industry's #1 resource for Safety Training. Safety LMS trainers share decades of real world telecom experience and have spent years empowering fellow climbers with their wealth of knowledge to become safer and more efficient telecom technicians.
Safety LMS
5010 Doss Rd, Austin, TX 78734
More Information:
Safety LMS was developed to solve a need for all US Tower companies. Previously, companies didn't have much of a choice when it came to training programs. They were basically stuck attending a class with outdated curriculum and instructors that taught from a book, only to have to repeat that exact same class, with the exact same curriculum 2 years later.
Safety LMS's goal is to change the way the industry thinks about their training. With a president that is a member of the National Association of Tower Erectors (NATE) Board of Directors and is heavily involved in any standard changes and developments, Safety LMS will ensure to bring you the most up to date curriculum in the USA so you can ensure that when you attend a Safety LMS training event, regardless of the subject, you will walk away from the class having learned something new and that your training dollars were well spent.
Safety LMS only uses instructors that have many years of real tower experience so when you ask a question, they have an answer based on not only the standards or regulations but what they have experienced on the tower themselves, not what they remember reading in a textbook once before.
Safety LMS works extremely hard behind the scenes to ensure the curriculum that we bring to our students is the best in the country. Every course module is scrutinized and updated every calendar year to assure this. We are happy to work with companies of all sizes to find a training and pricing solution that works best for their organization.
Before deciding on a training partner for your company consider this:
"Training takes time and time is money. A properly trained crew is a safe and efficient crew, an efficient crew is a profitable crew, It all comes back to you in the end."
At the end of the day, are you willing to put a price tag on the safety of your climbers? Contact Safety LMS for a custom training solution for your company. You won't regret it, we promise!
Interested In Courses?
View the upcoming course list for current course offerings and sign up online.