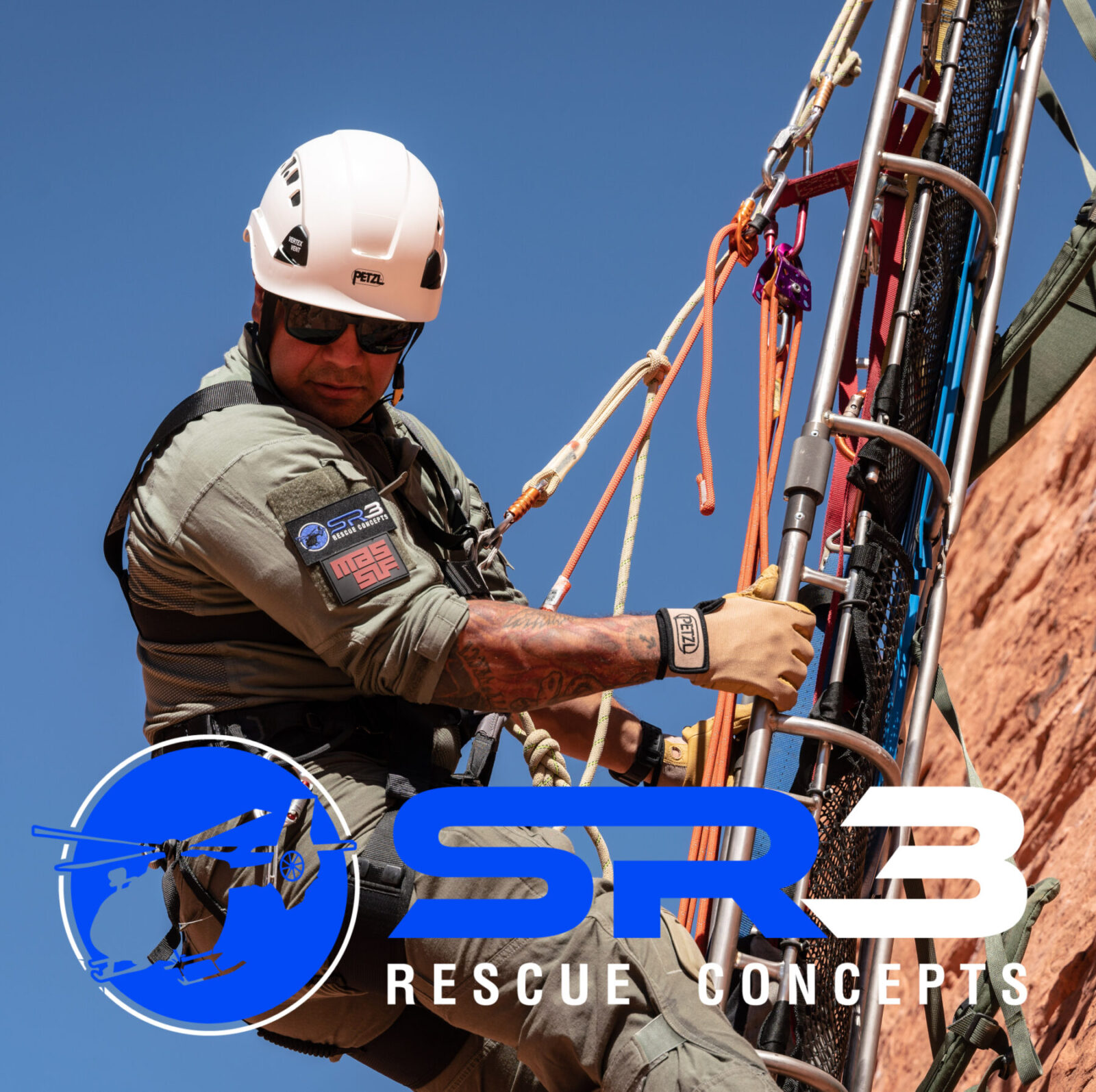 SR3 Rescue Concepts is a Las Vegas based company with worldwide outreach. We specialize in all types of helicopter-based operations and training services to otherwise inaccessible locations for both work and rescue as well as mountain/rope rescue and medical training.
Visit the SR3 Rescue Concepts Online Store
SR3 Rescue Concepts
2634 Airport Dr, #101, N. Las Vegas, NV 89032
More Information:
OUR STORY
SR3 is founded in memory of our friend, Dave VanBuskirk (call sign SR3).
On the evening of July 22, 2013, we lost a hero. Our good friend and co-worker Dave VanBuskirk fell during a helicopter rescue operation at Mt. Charleston while saving a man's life. To say his death was a tragic loss to his family, friends, the Las Vegas Metropolitan Police Department and the community would be an understatement. It is difficult to put into words what a remarkable human being he was. For anyone that never had the pleasure of knowing him, we have tried to do just that.
As a search and rescue officer, Dave saved countless people's lives and did so with a remarkable amount of compassion. He worked hard to gain experience and knowledge far beyond what was required, which is an example of one of his many outstanding qualities. Dave always put intense effort into anything he did in life. He would never be satisfied with just being acceptable. He worked hard to become certified as a paramedic and spent hours every week training to stay in shape for the demands of his duty. He was always working to make himself even more of an asset for his unit. Always calm under pressure, Dave almost seemed unaffected by stressful situations. Because of this, there is no one we have ever seen do the job as well as Dave. We trusted him with our lives without hesitation. 
One of the most remarkable things about Dave was how he strived to make everyone around him better. He was completely selfless and had no ego. Because of this, he shared everything he knew with a goal of making the rest of us better than he was. His focus was always on the team and those around him; he had a profound understanding of the value of investing in people. Dave was a man of integrity, discipline, strength, service, courage, knowledge and loyalty. He lived his life to the fullest and raised the bar in everything he did. He was dedicated to the service of his community.
Dave was a loving husband, son, brother and uncle. He was everything you could ask for in a friend and more. It always amazed us how positive he was, he saw the good and hidden potential in everyone. He devoted himself to his family. He helped those in need. He put his needs aside for others. He was a remarkable human being and truly one of a kind.
SR3 is founded under the principles Dave lived by. We represent who he was, what he did and what he stood for. We believe there is no substitution for excellent training to enhance safety. Our mission is to provide the highest level of service to save lives, not only of citizens but to the public servants that risk their own to save them. It is our hope that through the same dedication and passion for training, we can help to increase efficiency and levels of safety in the public service community.
Interested In Courses?
View the upcoming course list for current course offerings and sign up online.